RAW & LIVING VEGAN FOODS PACKAGE
- DELECTABLE DESSERTS & PASTRIES -
Pastries, more than any other type of food, seem to evoke a sense of home, of warmth and caring, and yes, of sensual, delectable pleasures! What could be better than homemade pastries? Incredibly delicious pastries, bursting with flavor and vital nutrients for optimum health! Have your cake and it too! This package will be formed to fit your individual needs.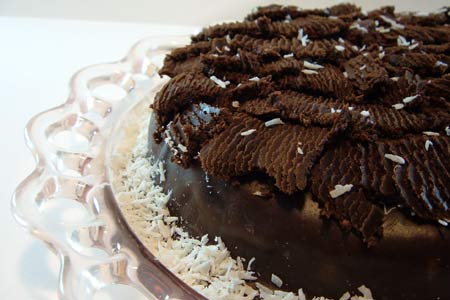 "Food is, delightfully, an area of licensed sensuality, of physical delight which will, with luck and enduring taste buds, last our life long." - Antonia Till
---
Package can be taken as two 5-hour classes.
Investment in your health - $687.50 (includes all materials)
---
The package includes
- Health benefits of raw and living vegan pastries
- Organic food and stewardship of the planet
- Gluten and dairy free pastries!
- Working with a dehydrator
- Pastry gadgets for your kitchen
- Consciousness and energy in food preparation
- Ingredient substitution
- The importance of textures
- Developing recipes with confidence
- Scheduling pastry prep
- Hands-on experience
- Crackers, crepes and bread
- Cookies, crusts and cakes!
- Schedule for one week of pastries!
---
I am not a medical doctor. Sessions do not constitute medical advice or treatment. Please consult a holistic physician before undertaking any dietary program. It is your sole responsibility and judgment whether to utilize all or any information discussed during sessions.